About Adams Realty
About Adams Realty
Our Agents
Our Office
Adams Realty was founded in the 1940's by Robert Adams - the current broker's father. In 1995 Scott Adams carried on his father's tradition of excellence in real estate and opened Adams Realty in Bodega Bay.
Adams Realty is an independent broker - part of a vanishing cornerstone of the American real estate industry. Independent brokers have no affiliation with corporate real estate companies. We cooperate with all of the real estate professionals doing business here on the coast. However, we answer only to our clients - not a bunch of stuffed shirts or bean counters.
"We are not driven by the almighty dollar, but instead have chosen a profession that allows us to pursue our desire to be of service to others. Real estate is more than a job to us - it's our life"
Reasons to use Adams Realty
Our Agents

Scott Adams - BROKER
scott@bodegabayrealty.com
Purchasing real estate is one of the most important decisions made in many people's lives. My job is to help make sure that decision is a wise and prudent one. With my local experience, full-time devotion to my profession, and ability to treat people with fairness and honesty, I have built a reputation that you can rely on when it comes time to purchase or sell real estate in the greater Bodega Bay Area.
Education
Associate of Arts Degree - Santa Rosa Junior College
Bachelor of Science Degree in Business Administration - California State University Sacramento
Broker - California Department of Real Estate
Certified Park Operator - National Association of RV Park and Campground Owners
Certified Professional Chef - California Culinary Academy
Professional Affiliations
National Association of Realtors
California Association of Realtors
North Bay Realtors Associations
Bay Area Regional Information System
Bodega Bay Area Chamber of Commerce
California Travel Parks Association
CA BRE #01157709

George Capone - ASSOCIATE BROKER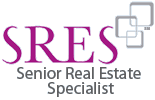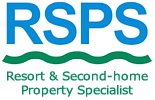 george@bodegabayrealty.com
George Capone is a licensed California Real Estate Broker. His experience in the construction industry, stock market and Sonoma County enables his clients to move confidently in their real estate search. George's work ethic, honesty and local knowledge are the hallmarks of his reputation. Upon your visit to the coast, George will gladly discuss and tour the local available properties.
Bachelor of Arts - Colby College Waterville, Maine
Retired General Contractor (B)
Senior Real Estate Specialist (SRES)
Resort and Second Home Property Specialist (RSPS)
National Association of Realtors
California Association of Realtors
North Bay Realtors Associations
Bay Area Regional Information System
Bus: (707) 875-3200 ext. 302
Cell: (707) 696-1300
Fax: (707) 875-9811
CA BRE#01052606

Pam Calahorro – SALES ASSOCIATE
pam@bodegabayrealty.com
Prior to entering real estate, Pam enjoyed a successful career of 20+ years in client service and sales, for such companies as Nike and Nordstrom. She has decided to utilize her extensive skills to help clients find the right home to purchase or a buyer for their current home.
Pam is well versed in the latest real estate issues, trends, laws, and market subtleties that can play into your negotiations. Her experience in design and construction is shared with all buyers and sellers to best guide them on investment decisions when deciding which home to purchase or what improvements to make in anticipation of selling to maximize resale. She also has firsthand experience in property management, relocation and home renovation/remodel.
Whether you are listing your home for sale, or looking to buy a new one, Pam Calahorro is committed to meeting your needs in a professional and timely manner so that you can get the most out of your real estate experience.
Bodega Bay is a beautiful place and has a great coastal lifestyle, friendly people and relaxed pace. If you are looking to experience all that Bodega Bay has to offer, feel free to either search properties from this site, or simply call me to schedule an appointment to get the process started.
California Association of Realtors
North Bay Association of Realtors
Bay Area Regional Information System
United States Tennis Association
Bachelor of Science, San Diego State University

Bus: (707) 875-3200 ext. 310
Fax: (707) 875-9811
Cell: (415) 250-0082
CA BRE#01820353

Tawna Adams - AGENT/OWNER
tawnakay1@aol.com
Tawna Adams partners with her husband to deliver over-the-top client services. Having raised two children in the Bodega Bay area she brings a deep understanding of parents' and childrens' needs in this community. She will be pleased to share with you information regarding schools, sports, social activities, shopping, and of course coastal real estate. Tawna's warm and outgoing personality will put you right at ease, and her valuable local knowledge is a real asset for both buyers and sellers.
Bus: (707) 875-3200 ext. 321
CA BRE#01338421